Gate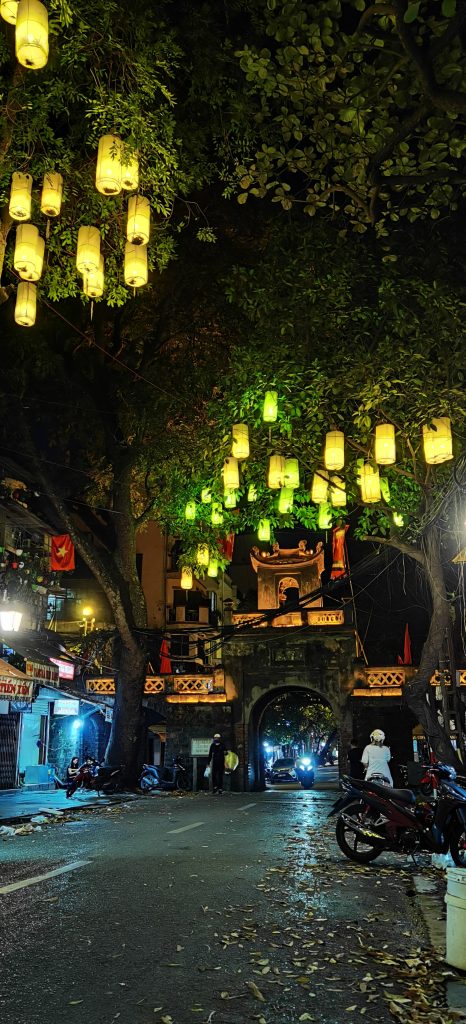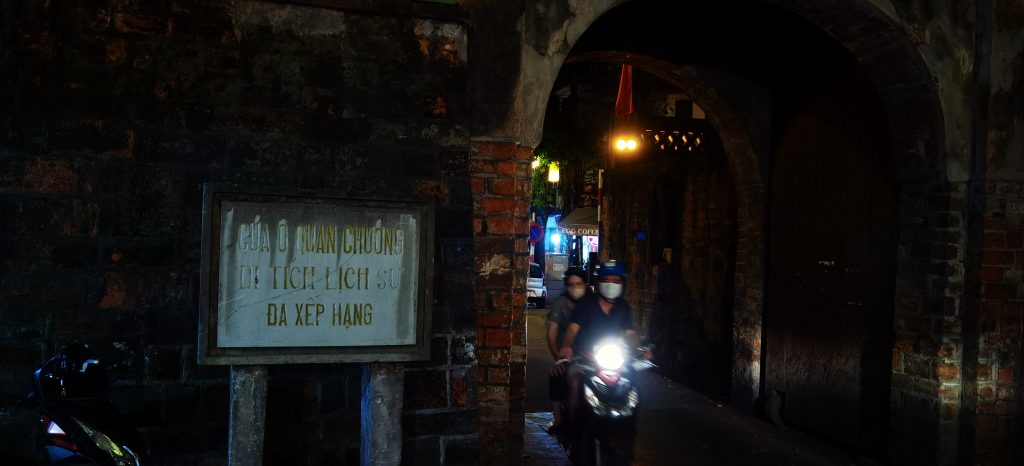 Hoàn Kiếm Lake
This is the most famous lake in the center of Hà Nội, whose name means "return the sword" (for more about the legend, follow this link). If you look at the map, there are plenty of lakes in this capital. That one however is famous, next to the center's tiny streets. I feel like in a big village in some Hà Nội neighborhoods with their small streets and 2-story houses. This is the charm of the historical center. That lake was home to a sizeable turtle until a few years ago.
A lot of people are taking a walk around the lake anytime. Weather permitting you can see couples with a photographer for wedding pictures. In Vietnam it's common to have wedding pictures taken on a different day. That way spouses may only focus on looking good.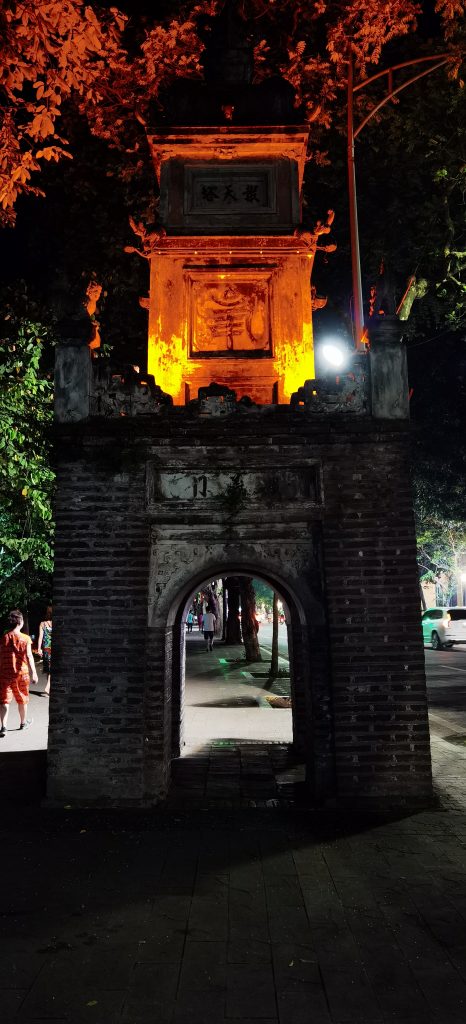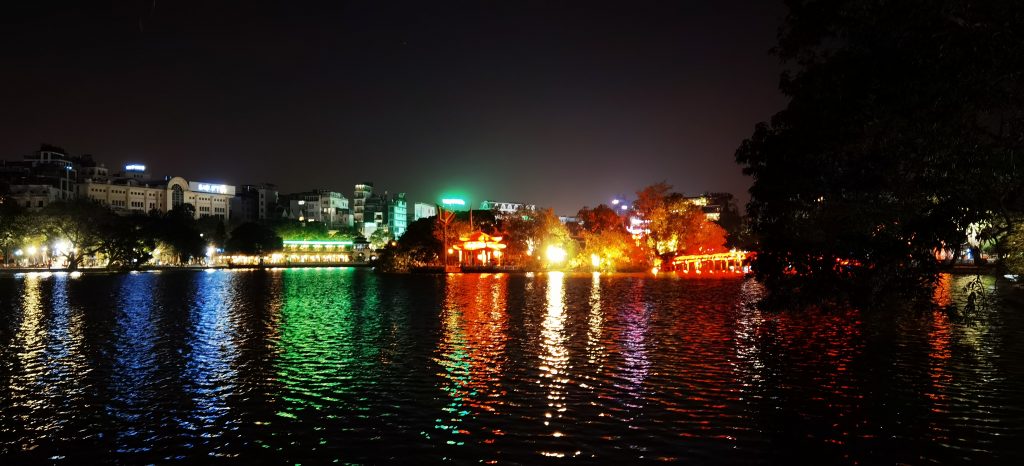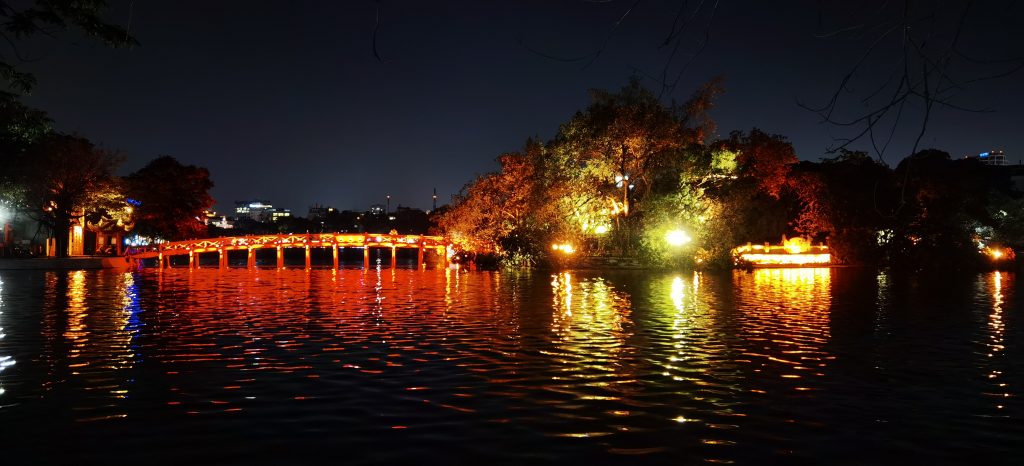 A lot of Chinese characters can be found on old buildings and temples. If you want some history about the Vietnamese alphabet, here it is. Coming from Switzerland, I would say the common points with German are both:
if you can read it, you can pronounce it
if you can hear it, you can write it
This is not so often the case in French with lots of irregularities in pronunciation and writing.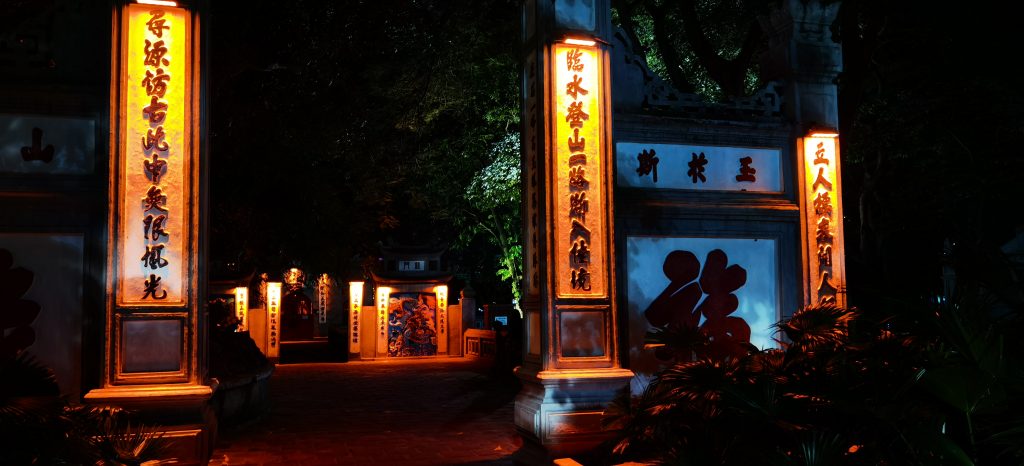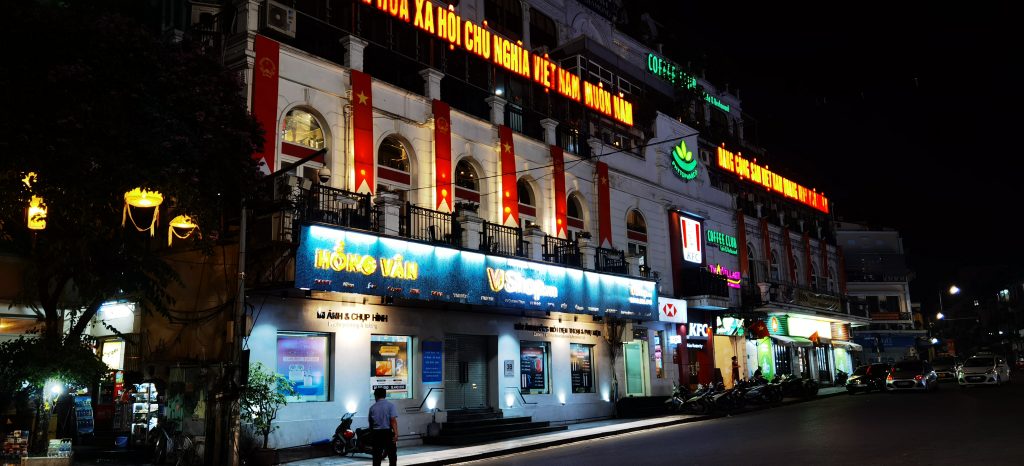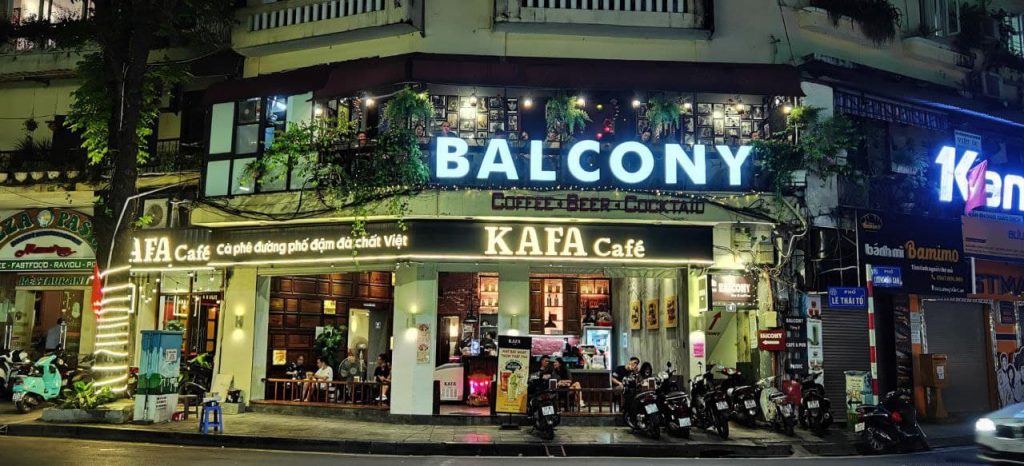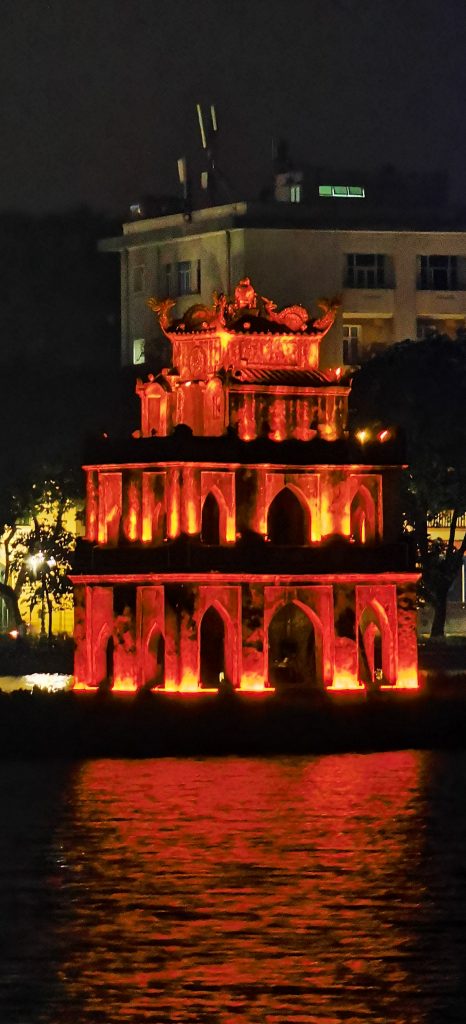 All photos shot with my Huawei P40Pro.