Yesterday evening we left the Long Biên district to visit my sister-in-law in Cầu Giấy district. That's crossing the whole city from East to West. We did not think about the rush hour and ended in traffic jams all the way, around 1h15min by taxi. Hopefully the way back was faster, around 40min only.

Coming from Morges, a small town in Switzerland (~15'000 inhabitants), we need time to adapt to the traffic here in Hà Nội (~7.5 million inhabitants). Long Biên is perfect for getting used to Hà Nội because there are only a few high-rise buildings, a lot of parks, and it is not the most polluted place. But heading to the West, we discovered a wholly different city. We crossed the crowded historical center and then ended up in a forest of tall buildings in the West.
Crossing the Red River
Leaving Long Biên and heading into the center of Hanoi: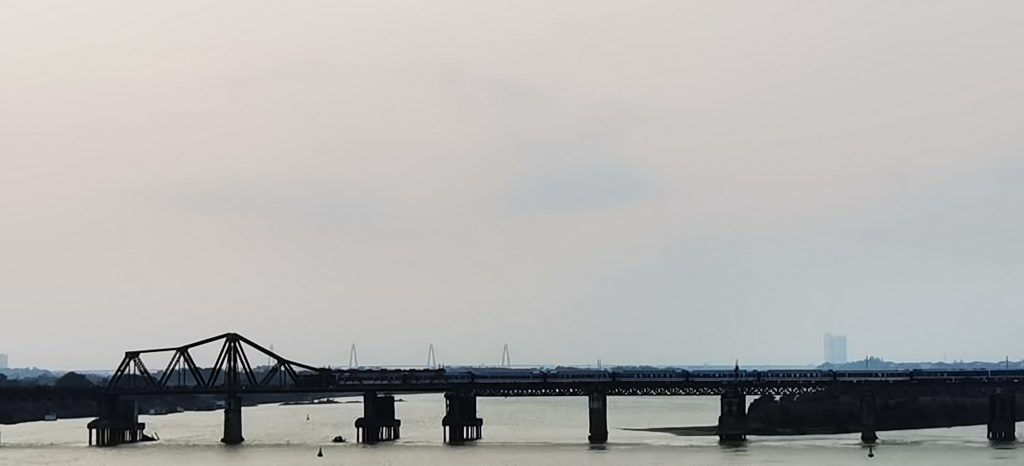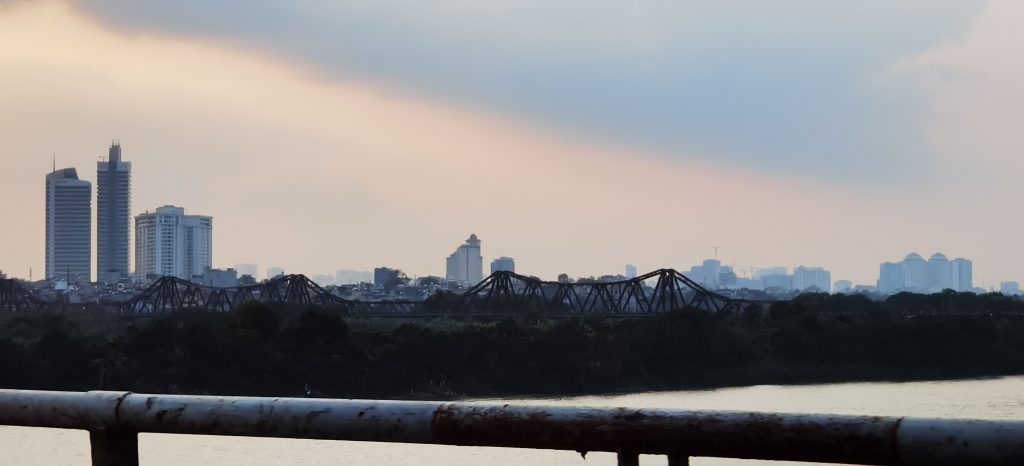 Hà Nội Center
Discrete entry of a temple named "Đén Nghĩa Dúng" between shops: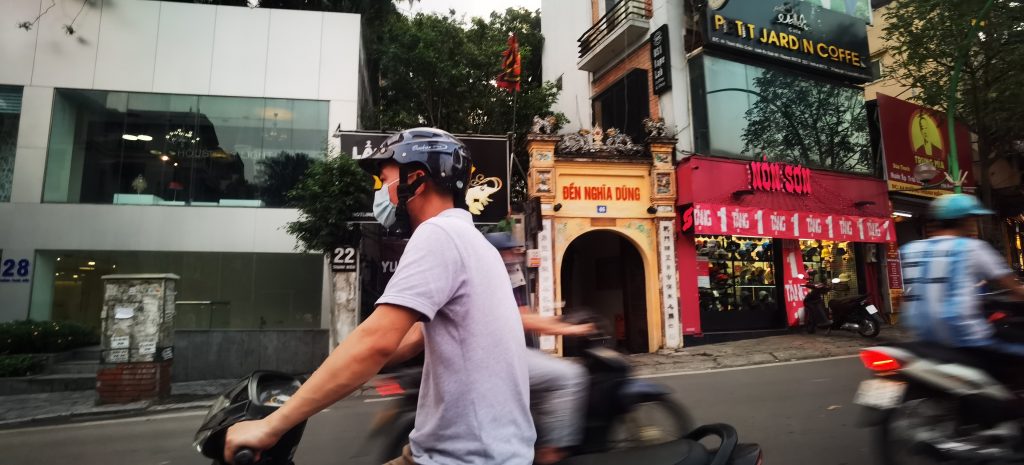 The below shot is blurry but you can see two riders checking out their smartphones. I see this often. Maybe when people believe in reincarnation, life feels to some of them like a video game. You get a new chance soon anyhow.
Hồ Tây lake
Just driving along Hồ Tây lake, the biggest lake in Hà Nội: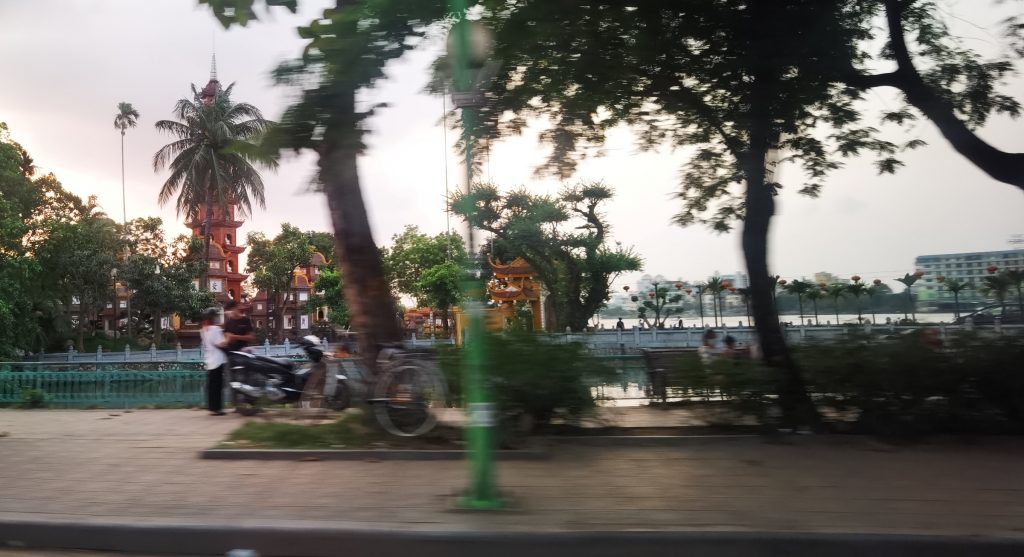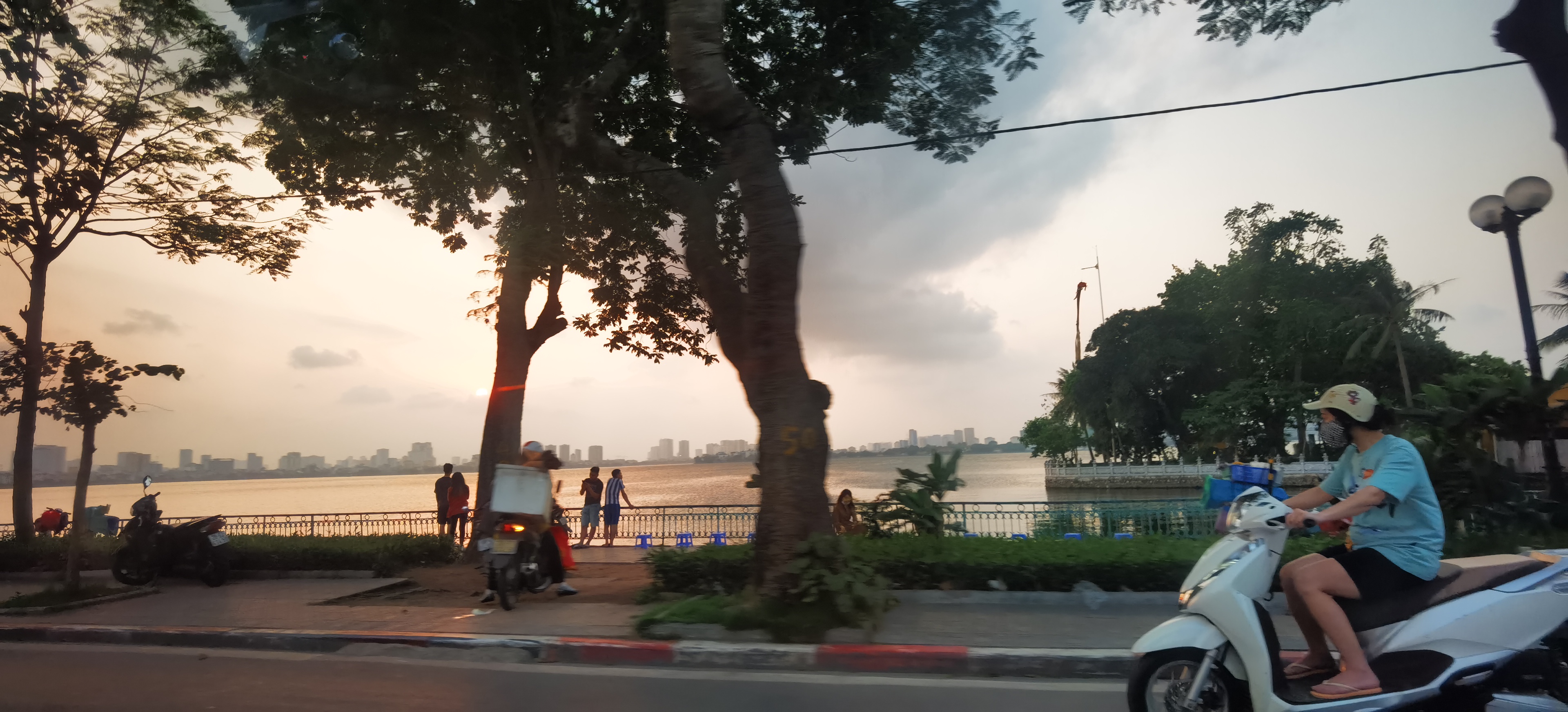 High-rise in Cầu Giấy District
Our taxi ride took 1h15min, and we arrived after sunset. Now this looks very different.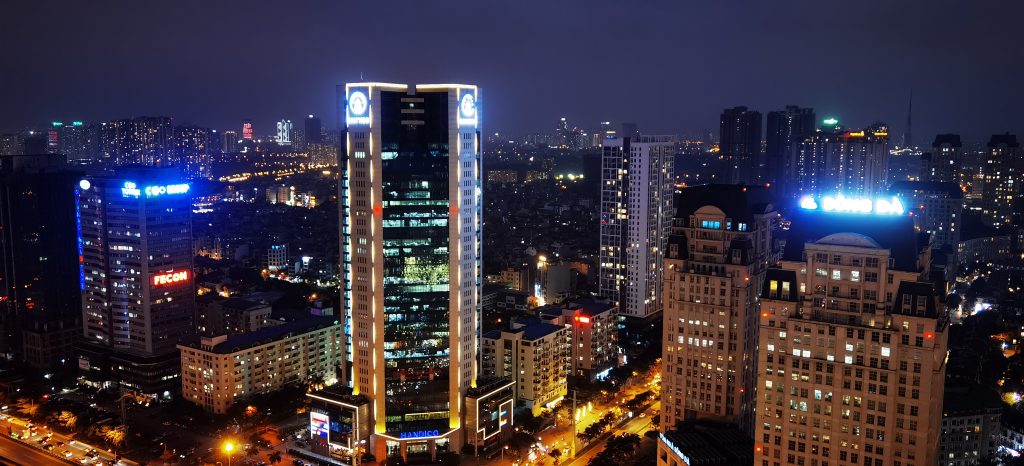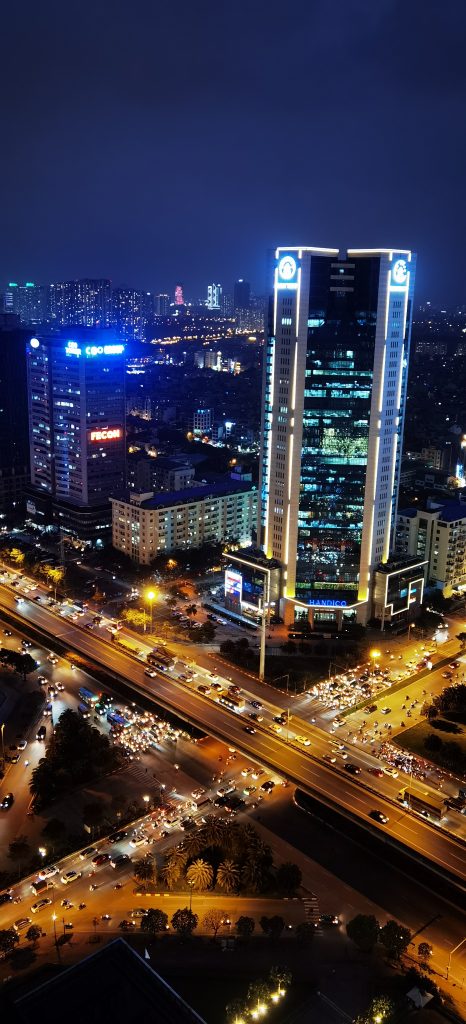 Traffic Seen from Above
Clouded Sky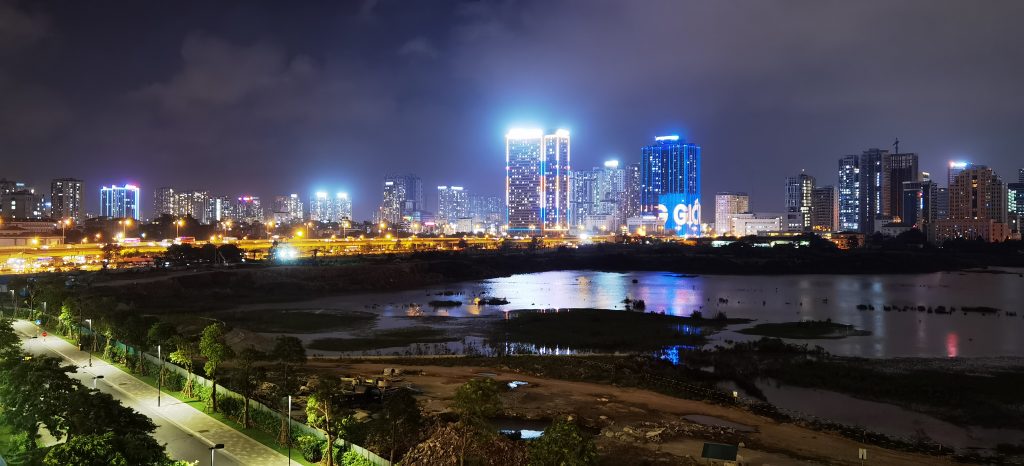 What else?
I'll be happy to share what I just learned 24h ago: Cầu Giấy is also the name of a road filled with shops. The kids were rather ready for sleep when we left, no time for shopping.