Today is a great day, because I will finally right a wrong. Let me explain. Ten years ago I was eager to write restaurants or hotels reviews on Tripadvisor, feeling it was for the greater good. I enjoyed it and earned a few badges. In 2011 during my first trip to Việt Nam, I tried the small specialty restaurants that do not look impressive on the outside but serve delicious and clean food. So I wrote a review, which was never approved. Likely because there was not a neat sign and the decoration inside was not dreamy. Consequently, I am very happy to finally be able to tell whatsoever I wish on this blog.
Phở Gà is the chicken noodle soup, with a particularly clear and tasty broth. The sister recipe comes with beef. Here is this famous restaurant, last time we checked in was 9 years ago. Famous amongst locals: we ate there around half past noon and office workers were having their lunch there. This is the kind of place I enjoy. Here is what Tripadvisor does not really want you to share:
The picture below shows the bench where the grandma was taking a nap. We had to sit across the table and she woke up, then resumed chopping the chickens. Only women worked there.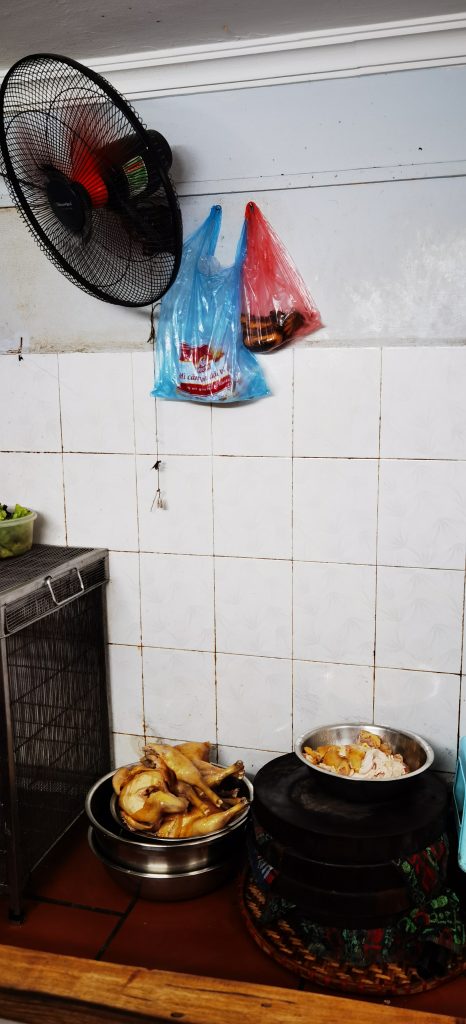 Yes, I admit, this is not the right restaurant for Valentine day. However, if your lover is a foodie craving chicken soup, that might do it.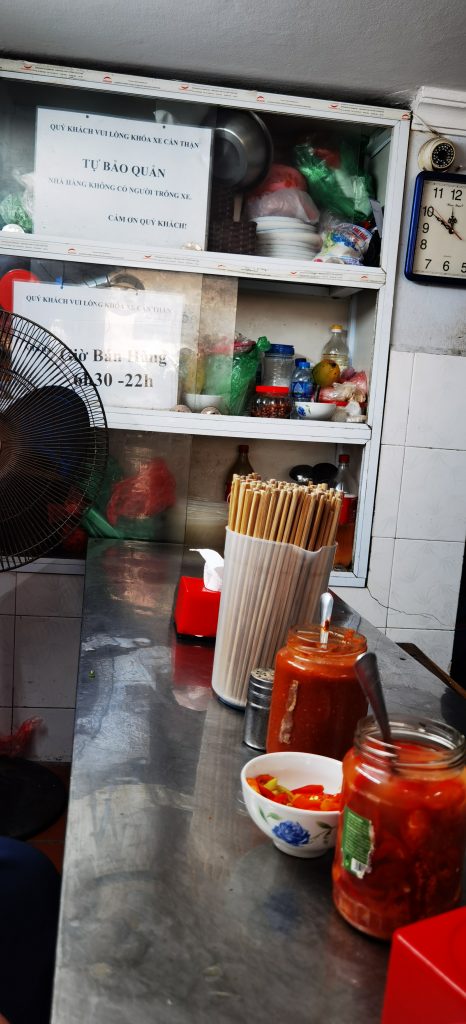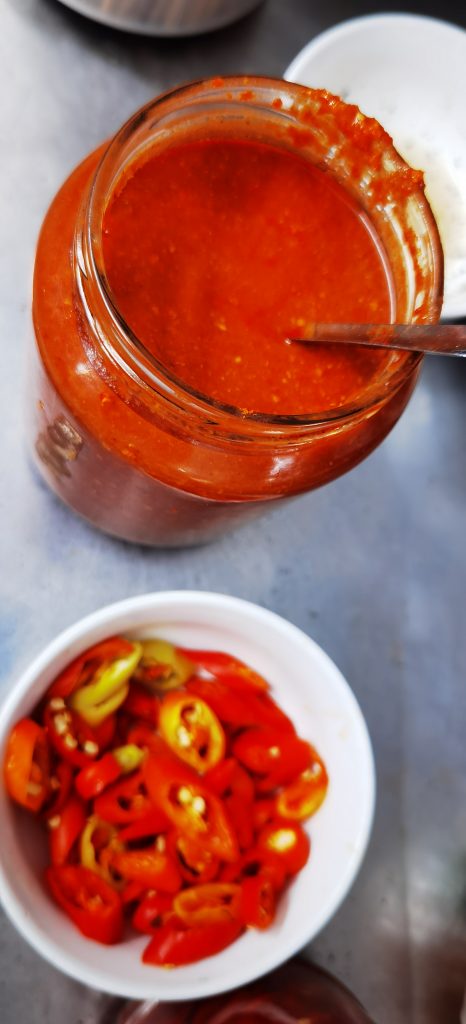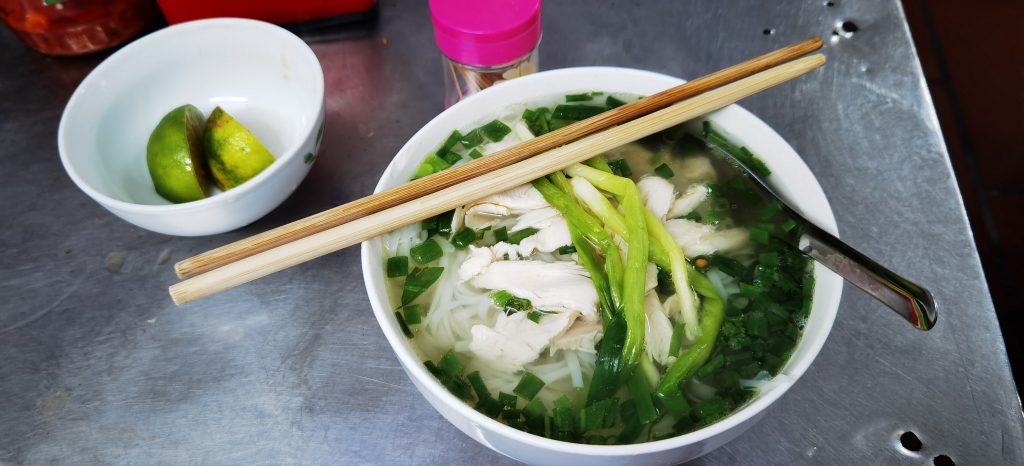 These are fried bread sticks, slightly sweet, that go perfectly well with the soup. Hairy legs in the background are genuinely mine.