Updates
2021-04-11 Added video hosting
Hosting and CMS
I've gotten a few questions hence it's simpler to answer as a new post. This website uses the WordPress.org CMS hosted at Planethoster.
hosting: Planethoster. With their "World" service you get for 6€/month as many websites as you want on the same server, unlimited space, and 8 CPU, 16GB RAM, and more processing resources on request.

bonuses:

French spoken!
datacenters in both France and Canada.
blazingly fast and kind support (Yes I'm a newbie at webhosting, and anyhow I love to be treated nicely)

CMS: WordPress.org. This means my blog is built from the open-source WordPress.org CMS, on Planethoster servers.

you could also use WordPress.com which offers integrated hosting. But from my point of view there are limitations in order to push you towards the higher hosting plans.
Hence using WordPress.org CMS on Planethoster hosting gives me better value and flexibility
I am amazed at the possibilities and ease of use of these technologies. I used the integrated WordPress configurator from Planethoster and got this website quite easily running. This theme is even the standard one, I like the greenish background it's easy on my eyes: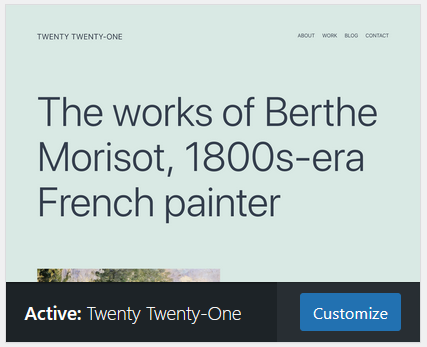 Newsletter
Since this blog is not selling anything, I did not want to spend upwards of 200.-CHF/year just for emailing my friends whenever there is a new article. Yes, a lot of genius marketing tools are quite pricy. The free mailchimp plan covers me up to 2000 subscribers which gives room to grow, to say the least.
Ideally I would like to embed the registration form on my website but I could not get it to work for now, hence I use the mailchimp registration landing page, with the same background color. Not perfect, but it does the job for now.
Video Hosting
I tried to upload a short 13MB video and it did not work. Hopefully. After browsing a bit it looks like it's a terrible idea to host videos on the same server processing the webpage. I found this article explaining the different options for hosting videos which I recommend. For now I try vimeo.
I'll update this page as I grow wiser.