The Vietnamese hotpot takes many hours of preparation. The stock itself around 2h, and you just cannot let it simmer and walk away to mind another business. The reason is that the cook must delicately, regularly scoop the scum for roughly one hour. The result? a clear and savory broth.
The other peculiarity of the Vietnamese hotpot is the quantity of vegetables and also the addition of pineapple, maize and golden mushrooms, which usually look rather white: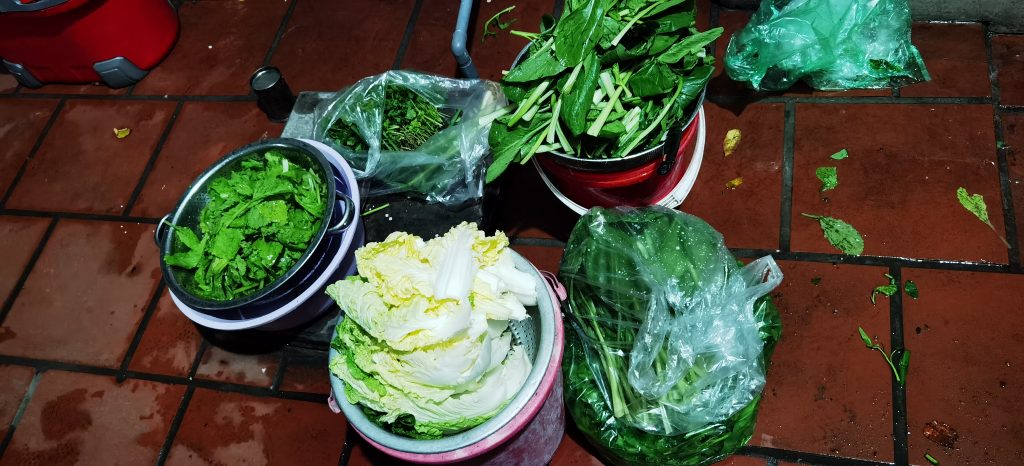 The common point with the cheese fondue is that you should never be in a rush. Much better to take time to enjoy it. After all, if hours have been put in preparing it, better relax and enjoy.
I would have gladly taken pictures of the maize alcohol we drank. However it just looked like clear water, not so interesting to see.
Do you know that the variety, quality of dishes and fresh seafood in Hải Phòng is such that Vietnamese people go with friends over there from Hà Nội on a food tour?